CIVIL WEDDING IN LIENZ – Wedding with a view at the Dolomitenhütte

Katharina & Bernhard
As a wedding photographer, I accompanied Katharina and Bernhard on their wedding day in June in Lienz, located in East Tyrol. The celebration took place at the picturesque Dolomitenhütte, which is built on the edge of a cliff and offers breathtaking views of the Dolomites.
The wedding started with a civil ceremony with just their families, followed by a reception at the elegant Grand Hotel Lienz. There, the couple could spend a cozy get-together on the terrace of the luxurious hotel with friends and family.
After the aperitif, we headed to the couple's photo shoot in the Lienz Dolomites, where we could already enjoy the view of the impressive Dolomitenhütte.
With coffee and cake on the terrace of the chalet, music accompanied extensive dancing in the afternoon. After a few surprises for the bridal couple, the day ended with a dinner in the hut.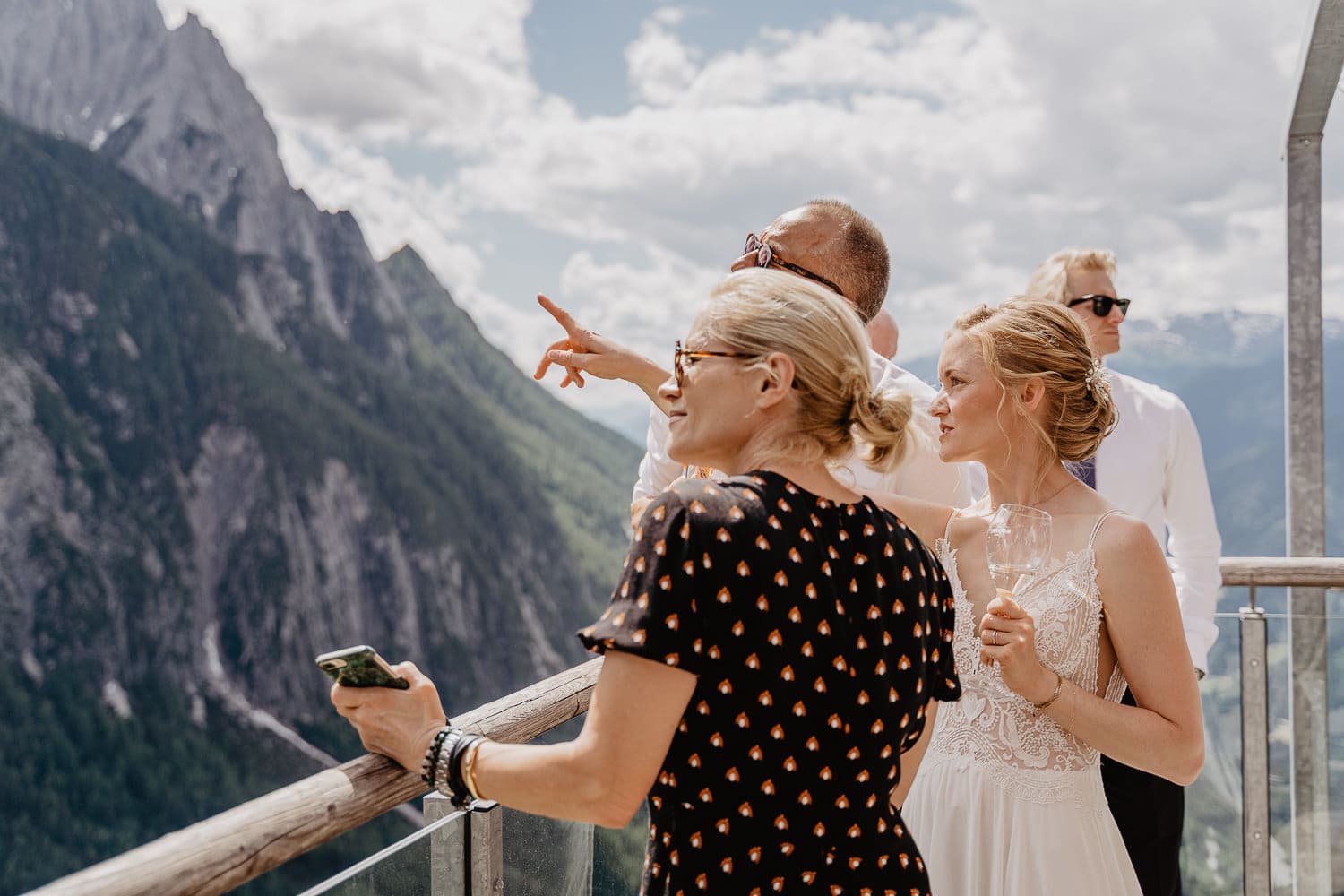 Are you looking for an unforgettable location for your wedding? How about a dreamy celebration at the Dolomitenhütte? As an experienced wedding photographer, I can highly recommend it to you.
The Dolomitenhütte provides a breathtaking backdrop for your ceremony, surrounded by the majestic Dolomites and a beautiful landscape. Your wedding photos will be unforgettable in this dreamy setting.
Let's plan your dream wedding together at the Dolomitenhütte in East Tyrol and create unforgettable memories. Simply contact me to learn more about my wedding photography and receive a personalized offer. I look forward to accompanying your wedding in East Tyrol!