ÁSATRÚ ELOPEMENT IN ICELAND – WEDDING PHOTOGRAPHER IN ICELAND

Lavinia & Nils
Lavinia and Nils selected me as their wedding photographer for their exquisite elopement in Iceland. This role truly excited me, given my extensive experience capturing weddings in Iceland's breathtaking landscapes. This allowed me to assist them in choosing the most picturesque photo locations well in advance.
Both enthusiastic attendees of the Wacken Open Air festival, they opted for a distinctive ceremony rooted in the Ásatrú Religion – the ancient Norse belief system officially recognized in Iceland since 1973, which enables official wedding ceremonies.
The couple's surprise grew as friends and family unexpectedly arrived the day before, joining them to celebrate their intimate wedding in Iceland. The ceremony, led by Hilmar Örn Hilmarsson – an international respected composer, musician, and Allsherjargoði (supreme priest of the religion) – took place in a forest near the church that is still under construction. Emotions ran high, with the time-honored ceremony evoking goosebumps and tears from all participants.
Following the ceremony, I accompanied the newlyweds to the captivating Reykjanes Peninsula in the south of Reykjavík, capturing extraordinary wedding photos amidst Iceland's stunning natural landscapes. The day concluded with everyone relishing pizza and beer together.
As Lavinia and Nils continued their unforgettable honeymoon in Iceland, I returned home, eager to accompany more couples as their wedding photographer, preserving their cherished moments.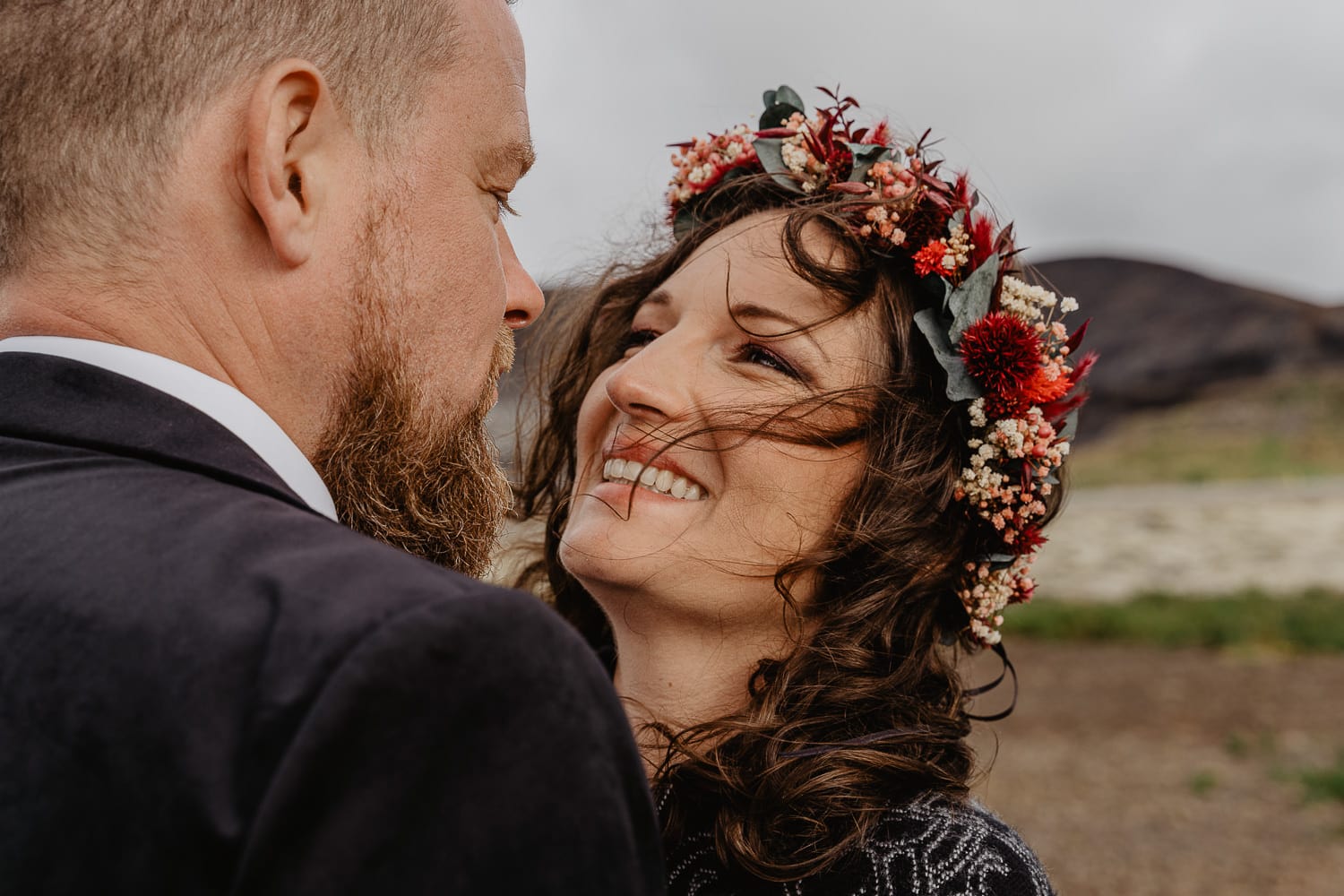 You're planning your wedding in Iceland and are in search of an experienced wedding photographer? As a specialist in capturing weddings in Iceland, I am here to accompany you on your special day and create wonderful memories for eternity.
As a wedding photographer in Iceland, I am ready to assist you in selecting the perfect locations and planning both your wedding and journey.
Get in touch now to learn more about my services and Iceland elopement packages to receive a tailored proposal and itinerary. I am excited to be a part of your wedding or elopement in Iceland, creating unforgettable wedding pictures that will last a lifetime.