WEDDING PHOTOGRAPHER AT PLANSEE – LGBTQIA+ ELOPEMENT at Lake Plansee

Jessica & Marie
Jessica and Marie live in Germany and love to spend their days off at Plansee. So much so that they both have tattoos of the mountain scenery around Plansee on their skin. Therefore, of course, the wedding ceremony of the two had to take place there.
Together with their daughter, their families and friends, the intimate ceremony took place in gorgeous but windy weather right on the shore of Plansee.
To accompany two brides is always a special event, if the ceremony then still takes place on a lakeshore, the day can actually only remain unforgettable!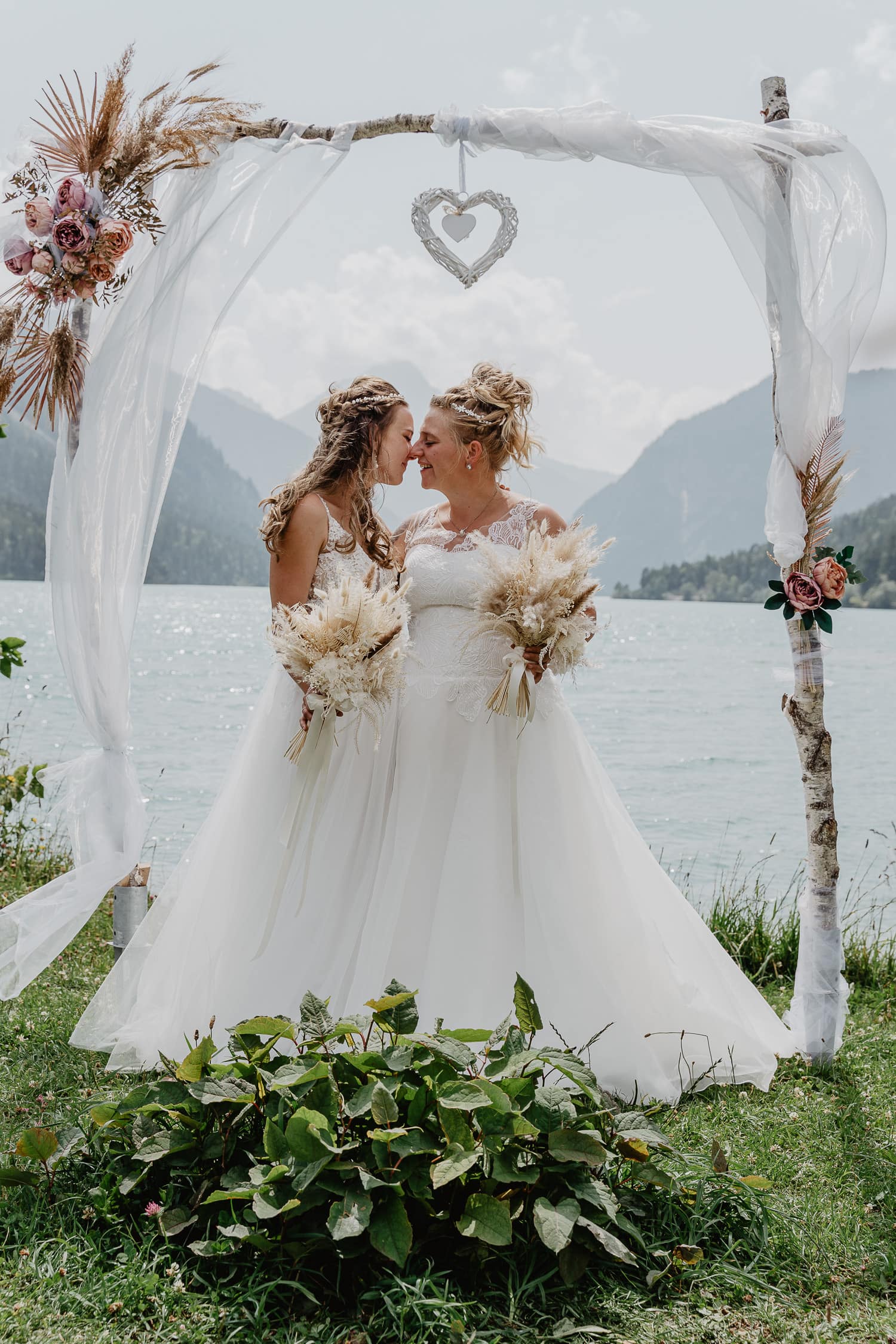 Are you planning an elopement or intimate wedding? I am happy to accompany you as a wedding photographer at Plansee or the rest of Tyrol. Just contact me!